Hervey Bay is the epicentre of the Humpback Whales annual migration along the east coast of Australia. The whales visit the bay from July to October to bask in the sheltered waters of Platypus Bay between Hervey Bay and Fraser Island making for the best, most engaging whale watching experience in in the world.
Key facts
Whale season runs from the end of July to the end October
The whales are calm and inquisitive in Hervey Bay
The whales are not in transit, they have stopped in Hervey Bay to relax before return south to Antarctica
What makes Hervey Bay unique in terms of whale watching is that the whales are not just passing through, they stop in the bay to relax, frolic and educate their calves.
Humpback Whales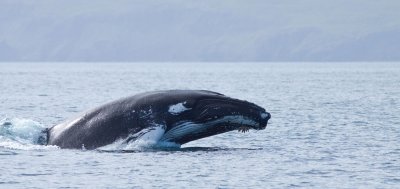 The majestic Humpback is the most common and entertaining of the whale species that visit Hervey Bay. They spend their winter here from July to November.
More Info
Southern Right Whales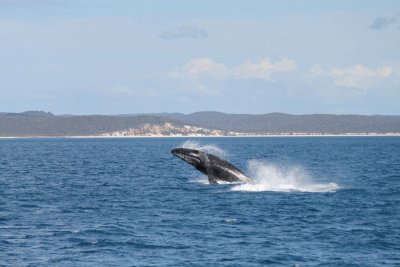 The Southern Right has recently started returning to the waters between Hervey Bay and Fraser Island as their population recovers from Antarctic whaling.
More Info
Melonhead & False Killer Whales
Melonhead and False Killer Whales are really large dolphins sharing similar physical characteristics and social behaviours. Melonhead's in particular can often be mistaken for a large dolphin.
More Info