$55

Twilight Bay Cruise

Hervey Bay's best sunset cruise. Year round.

Book & info

$60

$80

Sandy Straits Scenic & Wildlife Cruise

Heading south again in Nov.

Book & info
Hervey Bay Whale Watch & Unique Day Cruises
Boat Club Adventure Cruises operate one of Hervey Bay's premier whale watching and marine tour vessels, the Amaroo. Our cruises offer exceptional value, crewed by a dedicated and experienced team backed by the Club's excellence in customer service. From whale watching and dolphin spotting to Fraser Island and sunset cruises, you're guaranteed to find adventure aboard the Amaroo.
Our purpose-built whale watching boat the Amaroo is a fast and stable catamaran, perfect for whale watching and cruising the waters around Hervey Bay.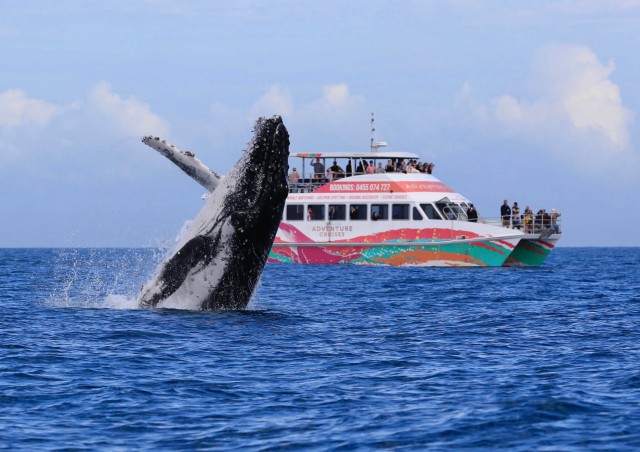 Crewed by our highly experienced captain and crew the Amaroo is the best way to enjoy Hervey Bay's whale watch season.
Cruises run year round and our whale watching cruises start in late July to take advantage of the humpback whale migration from July to October.
So what are you waiting for? Let us take you on the adventure of a lifetime - to make a booking click here or call: (07) 4197 8766
Whale Watching Hervey Bay